Clear & Safe 1 Litre Anti Foam Remover No Foam Away Defoamer Fix Foaming for Spas & Hot Tubs
Availability :
In Stock, order before 1pm for same working day despatch
Clear & Safe No Foam eliminates unwanted foaming from your spa and hot tub water.
Contaminants like soap and oil on your skin or detergents from swim clothes are often the reason behind unsightly froth/foam. Foam Eliminator eradicates and prevents froth/foam that can build up in your spa keeping it CLEAR & SAFE™.
Water in spas should be tested daily, you are aiming to achieve a pH level reading between 7.2 and 7.6 before adding chlorine. Use pH+ or pH- to adjust if necessary. Spa free chlorine levels should be between 3ppm* and 5ppm*. Maintain these levels to keep your water CLEAR & SAFE™.
Contains : Reaction mass of 5-chloro-2-methyl-2H-isothiazol-3-one, 2-methyl-2H-isothiazol-3-one (3:1)
*ppm = Parts Per Million
How much do i need to use?
Water Volume
Foam Eliminator Volume to Use
Litres
Gallons
Amount
500
110
12ml
1,000
220
25ml
1,500
330
37ml
5,000
1100
125ml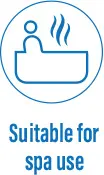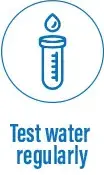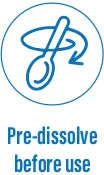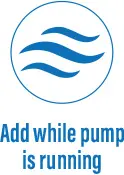 More Information

| | |
| --- | --- |
| SKU | CNS001 |
| EAN | 5055672134268 |
| Manufacturer | Clear & Safe |
| Suitable from | N/A |
| Suitable for | Suitable for domestic use |
| Maximum Load Bearing | N/A |
| Warranty | N/A |
| Warnings | Keep out of reach of children at all times |